Youth homelessness is increasing at an alarming rate
In just the last year, the number of chronically homeless youth rose an astounding 66% in Los Angeles County.
Every minute a young person spends on the streets increases their risk of being traumatized, exploited, and assaulted. And the current pandemic has only added to the crisis, making youth the fastest growing segment of our County's homeless population.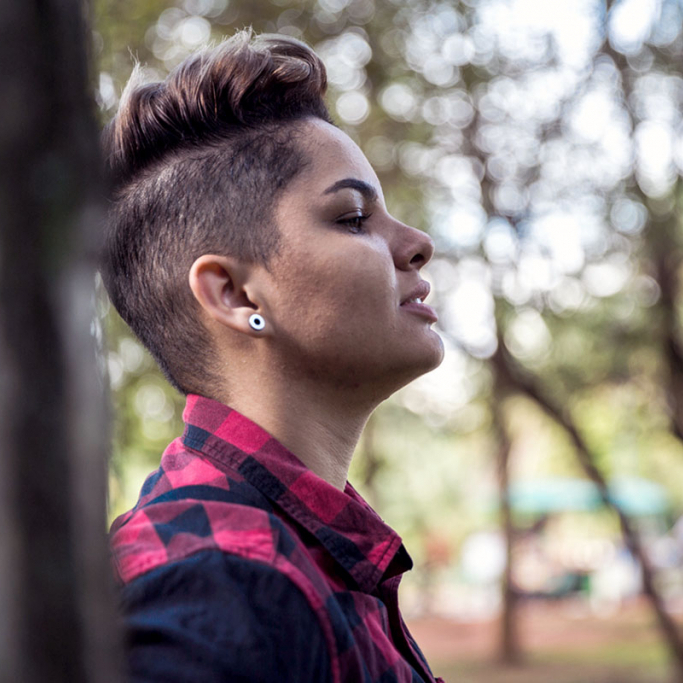 Help for youth who have nowhere else to turn
Our Drop-In Center is experiencing unprecedented demand as homeless youth turn to us for help. And our outreach team has upped its efforts to distribute emergency supplies at homeless hot spots throughout our community.
Since opening in 2013, our Drop-In Center has provided more than 9,000 youth with immediate relief — a safe space to find shelter, get help, showers, laundry, hygiene supplies, and warm meals — along with vital longer-term support such as education assistance for students, trauma-informed behavioral health services and help transitioning to housing.
LQBTQ+ youth and those who are aging out of the foster care system are especially vulnerable and represent a significant portion of the homeless youth we serve.
Our compassionate, multicultural staff work seven days a week to provide immediate assistance and to help each young person develop their pathway to independence and wellness.
Once a young person gets housing, our trained Peer Mentors provide ongoing support to help them adjust and gain solid footing in their new lives.
Read how Gayle went from living in her car to helping homeless youth find jobs.
Leading a community effort to end youth homelessness
We know that traditional adult models do not adequately address the specific needs of at- risk transition age youth. To address these issues, we have developed a youth-centered, community model to help young people transition from the streets to self-sufficiency.
Our model is rooted in community partnerships and reflects our belief that "it takes a village" to create lasting and systemic change.
In our role as the Lead Agency for the Youth Coordinated Entry System for the San Fernando and Santa Clarita Valley region (SPA 2), we facilitate and coordinate regional partnerships to ensure that the rising demand for services is met in a timely, quality way.
To better understand the needs of homeless youth and to test approaches to ending youth homelessness, we actively participate in countywide planning and policy activities on behalf of the region and we collaborate with leading higher education researchers.
The Village also serves as a deployment site for the Los Angeles Homeless Services Authority's homeless count, and has trained community service providers, hosted statewide focus groups and coalition meetings, and convened community impact gatherings with law enforcement and community stakeholders.