Gayle's Story
"The Village Put Their Faith in Me."
Gayle Alvarez's childhood was marked by instability. Her parents separated when she was little, and she bounced back and forth, living first with one parent, then the other. When her mother became ill and required full-time assistance, Gayle dropped out of high school to care for her.
When her mother's health deteriorated further, Gayle had to move again. A series of unsatisfactory living situations followed. By the time she turned 18, she was living out of her car. Then her car was towed, and she didn't have the resources to retrieve it.
Despite overwhelming odds, Gayle was determined to continue her education. By this time, she had graduated from a charter high school and was studying to be a medical assistant.
"Since coming to The Village, I had dreamed of working there," Gayle says. "So I got my résumé together and literally begged for a job."
It happened that The Village was in the process of creating an employment referral program. Gayle became one of its first employment specialists, attending job fairs and recruiting community partners for The Village's Drop-In Center.
Now 23, Gayle credits The Village for their support, and her own determination to make a better life for herself.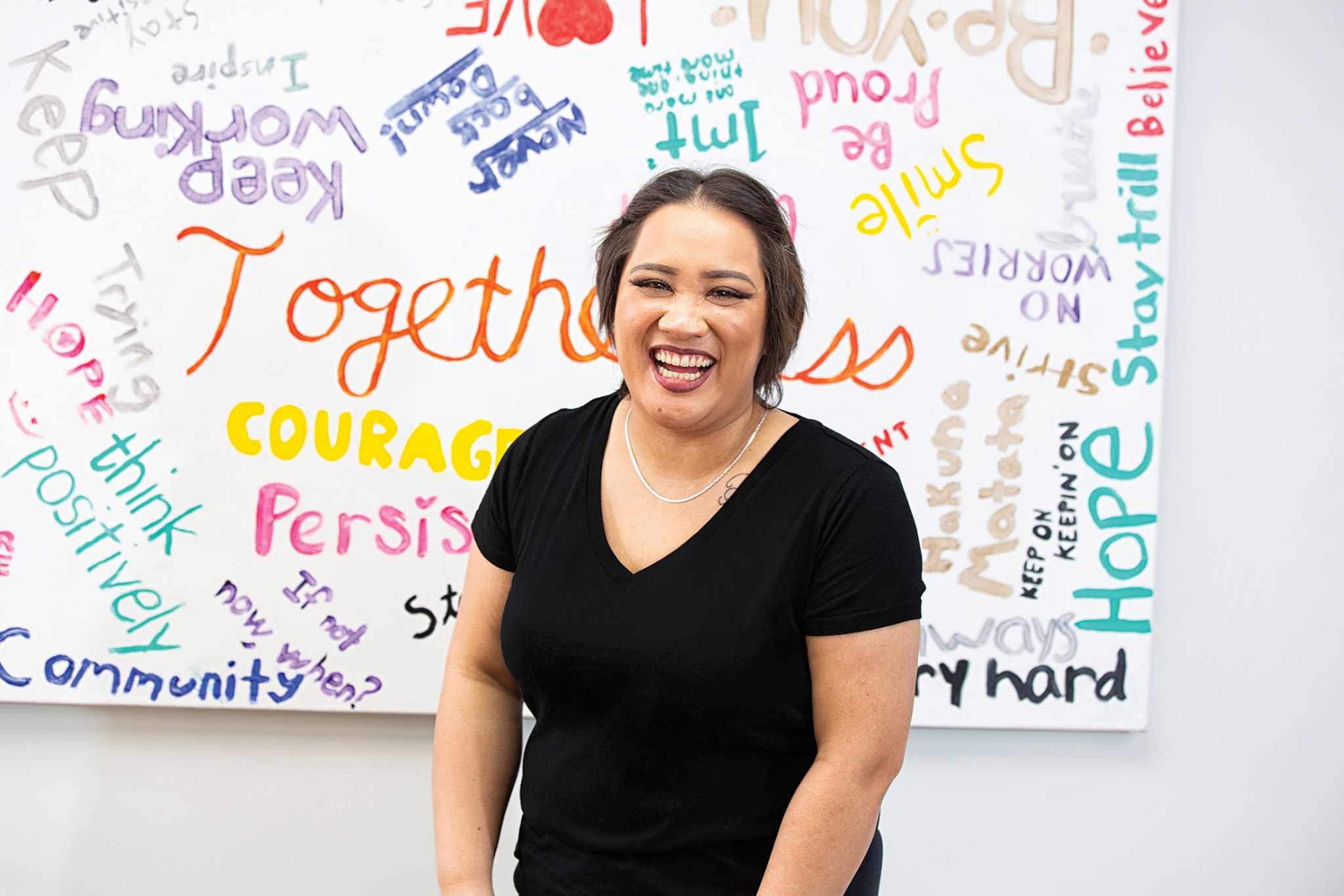 Nothing in life is free. You have to want to make it. But The Village put their faith in me. And that has made a life-changing difference.
– Gayle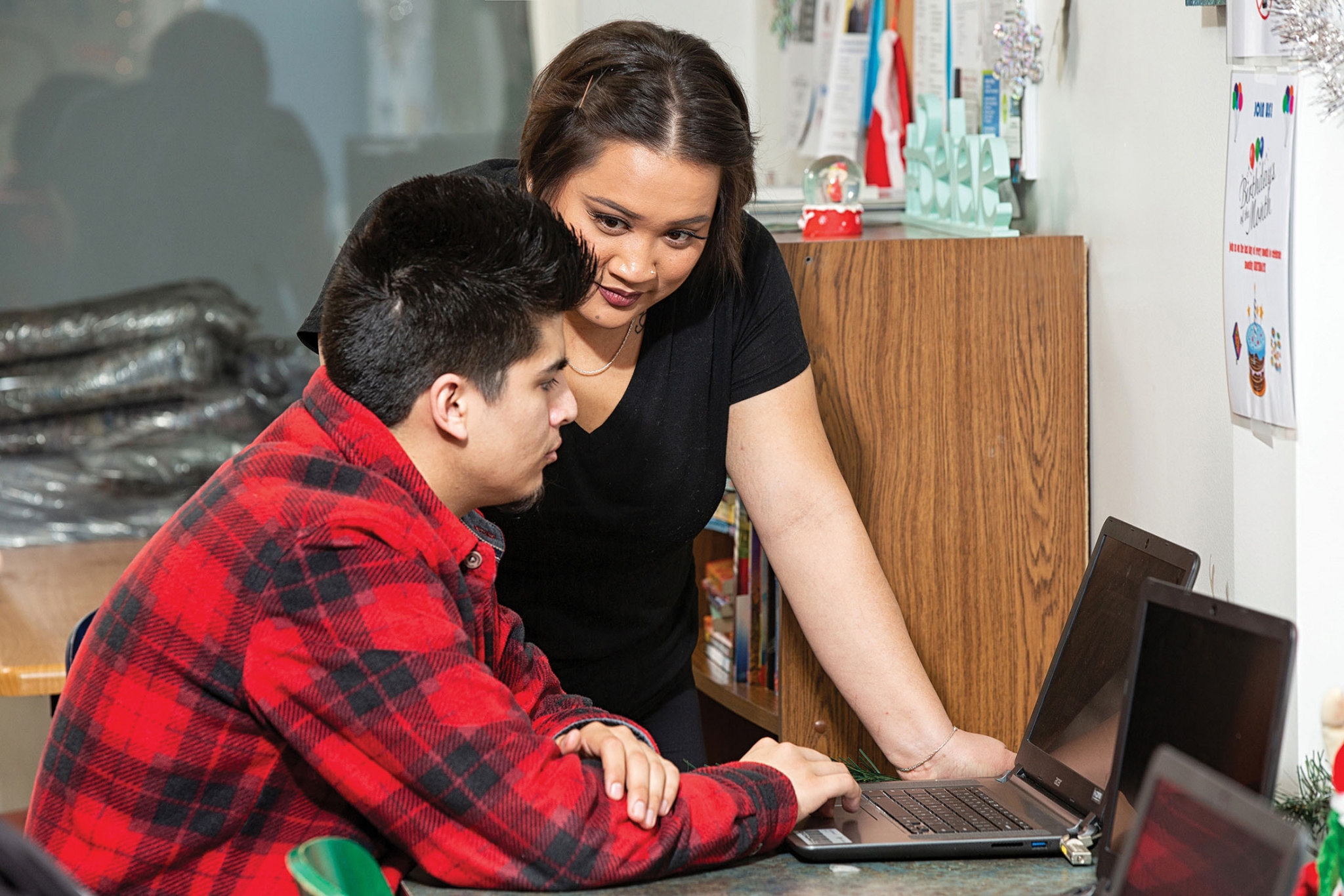 Gayle working with a client of The Village.