Hector's Story
A Bright Future for Hector and His Family
When Hector was injured and lost his job, he and his family also lost their home. Hector sent his wife, son and four-year-old daughter Kimberly to live with relatives in Mexico. It took him three years to get back on his feet and send for his family.
Kimberly was seven when she returned to the U.S., a country and language that felt new, frightening and overwhelming. She became depressed, isolated, and her schoolwork suffered. At home, the tension of her parents' frequent fighting had a crushing impact on Kimberly and her brother.
That's when the panic attacks began – each more terrifying than the last. Hector watched helplessly as his daughter's small frame trembled uncontrollably. He saw how Kimberly fought for breath, hyperventilating so severely that she often vomited. The attacks worsened, and Kimberly began to self-injure.
A frantic call for help led Hector to The Village Family Services and therapist Guadalupe Cervantes. Affectionately known as Lupe, she became the family's stalwart supporter.
The Village provided critically needed intervention for the entire family. Lupe worked with Kimberly, employing behavioral interventions and an evidence-based practice model to treat her anxiety. Lupe also visited the family in their home, teaching family members conflict-resolution skills and ways to communicate more effectively. Under Lupe's guidance, Kimberly regained her sense of well-being, and her panic attacks subsided.
Today, Kimberly is a well-adjusted, articulate fourth grader who loves to draw. She still has an occasional panic attack, but they are less severe. She and her family now have proven techniques that help them cope with everyday stressors.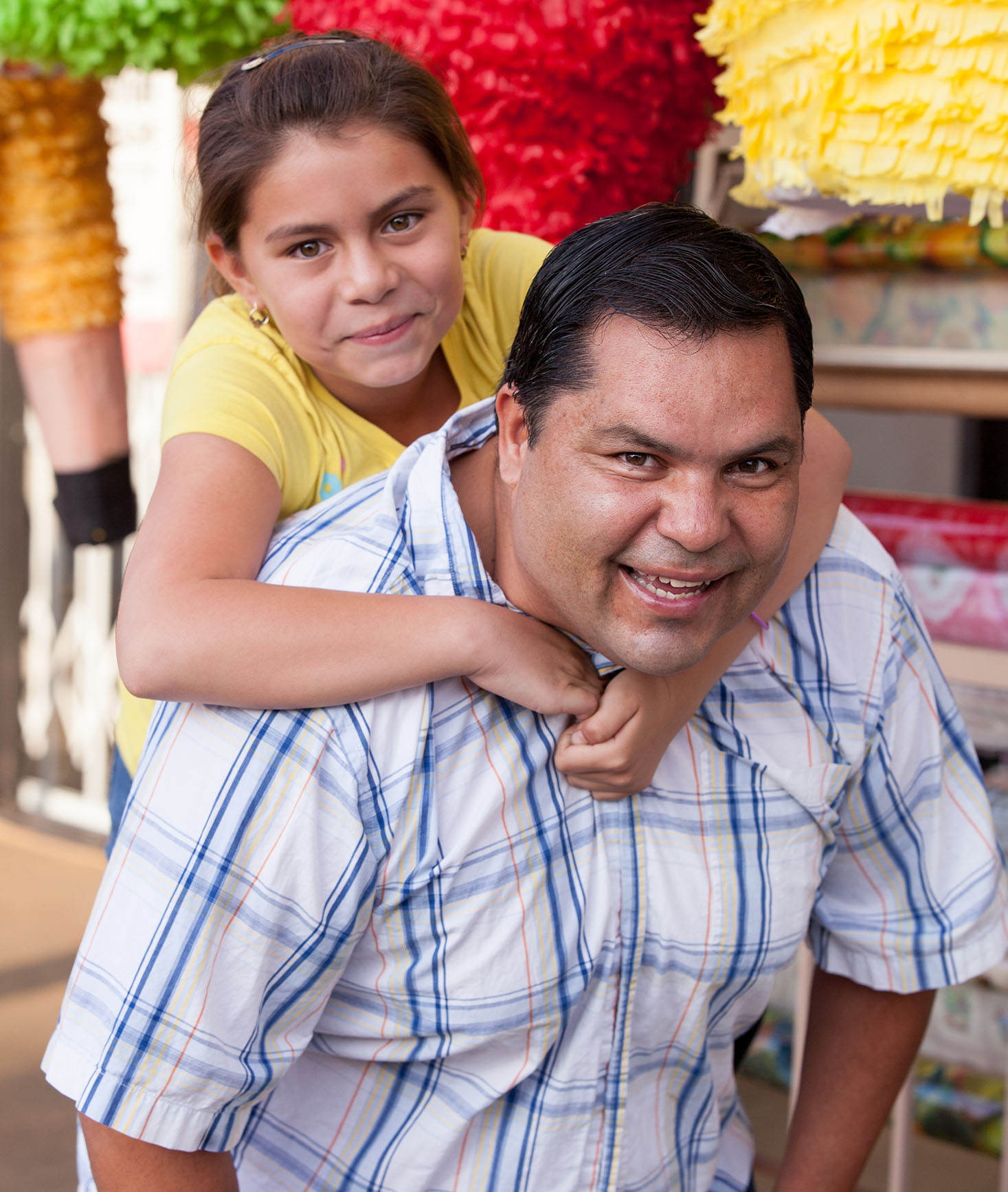 I have tremendous appreciation for The Village for helping my family. My daughter is better. And I'm a better husband because of our therapy. They have given us a lot.
– Hector